The first Madonna album that I ever bought was I'm Breathless. It was not long before I shot my "Vogue Boy" video, and I was perusing through the cassette tapes at Front Row Video, which doubled as video store and record shop. It was here that my Madonna fandom truly began when I rented The Immaculate Collection VHS, and it was here that I desperately tried to find the album that contained "Vogue". At that time I was more fond of Diana Ross & The Supremes than of contemporary Top 40 tunes, so I was shocked that my newfound anthem was on the album accompaniment to Dick Tracy. That film sparked my lifelong love affair with Madonna, but until that day in 1991, I had no idea that it was also semi-responsible for giving the world "Vogue".

I almost immediately began working to make up for the sin of such ignorance: it was the beginning of a lifelong penance for failing to follow Madonna's career until a decade after the rest of the world.
By 1992, I was an expert in Madonna's work, eagerly anticipated the release of
Erotica
at the start of the fifth grade.
Erotica was the first Madonna album that I ever owned on the day of its release. My Mom bought it for me while I was at school that day in October, and it was playing in her car when she picked me up. She enjoyed the music, but I don't think she could hear a lot of the lyrics: it got Mom-approval even though the track playing as I got in was "Why's It So Hard". Anyone familiar with the song knows it is an anthem about embracing humanity and abolishing societal divisions, but I would be fifteen before I figured out the title would be read by most casual listeners as an homage to erections. I consider myself fortunate, for the impact of its message superseded the hypothetical snickers of those looking to keep Madonna propped up as a media punching bag.
The title track and "Bad Girl" were my favorite songs during the early days of my pubescence, and
Erotica
went on to become my fifth grade soundtrack.
But I could not fathom why Madonna was attracting such scorn, or why my classmates were not as into Erotica as I was. Of course, all of my friends who were forced to listen to the album when I played it in my Mom's car had a hard time convincing me they were not impressed. One friend, who constantly underwrote Madonna's success and adamently declared her inferiority to Kriss Kross, once even asked to "put Marotica back on". I laughed at the mistake he made regarding the title, but never forgot the pride I got from his request.
Years later, I was thrilled to discover that my Mom had bought Madonna's Sex book that very same week that Erotica was released. I came to find out that she and my father got a big laugh out of the amusing photographs of Madonna hitchhiking, parasailing, and eating pizza—all in Miami, all completely naked. I was sixteen when I found where the Sex book was hidden, and immediately began showing it to heterosexual male friends. I took a great deal of pleasure in proving my theory that Madonna's appeal to straight men was as potent and valid as her appeal to gay men. And I cannot say that I did not take a great deal of pleasure in introducing said friends to the many pages of male homosexuality on display. It was not an attempt to seduce or confuse said straight friends, and it certainly did not lead to the sort of adolescent experimentation that I always heard about but never actually experienced. But it gave me a sense of pride, for it forced my friends to accept gay male sex as being as valid as the heterosexual/lesbian activity that drew them to the book in the first place. It spoke to the book's undervalued role in mobilizing modern gay liberation through art and eroticism, which I maintain is the most effective modus operandi for advancing progressive social values.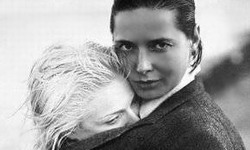 By my first year of college, the long out-of-print Sex had become a much sought-after collectible among Madonna fans, so my Mother surprised me with my parents' copy of Sex as a housewarming gift for my new digs. I took it as another moment to feel extremely grateful for having the coolest parents I could possibly ask for. I also took it as an opportunity to cap off my first year at Emerson College by freezing in time my appreciation for one of Madonna's most vitally important works of art.
Sourced largely from Madonna's own words and one of my favorite books of all time, Matthew Rettenmund's still definitive Encyclopedia Madonnica, this was one of my final papers written at the very end of my first year at Emerson. The course was taught by Carla Sosenko, the brilliant and prolific author, blogger, and New Yorker whose impact on all of my writing in the years since is utterly invaluable.
At nineteen, I was leaving behind the sincerity and creative fertility of my teen years and fine-tuning my self-expression in an attempt to be taken more seriously as a legitimate writer.
In an attempt to preserve the purity of this college freshman perspective, I have amended very little.
This essay was written several months before I would see Madonna live for the first time, during her first-ever dates at The Boston Garden, on August 7
th
& 8
th
, 2001.
A little-known secret that will make its way into a future blog: my first-ever sexual experience immediately followed the second of those two Drowned World Tour shows. This added a whole new dimension to how intertwined Madonna's career has been in my evolution, and also insured nothing I would go on to write after that concert could ever be the same.
As such, this essay on Madonna's Sex represents my final work...as a virgin.
Final Research Project, Spring 2001
In the history of 20th century popular culture, arguably no figure has emerged with more authority, controversy, and instant recognizability than Madonna. In the history of Madonna's career, Ray of Light is, without a doubt, Madonna's finest work of art. I would argue, however, that the vastly different Sex is a close second. As someone who feels that sexuality should be celebrated, appreciated, and explored, I applauded the release of Madonna's book and the message it carried with it. I was, however, in somewhat of a minority, and remain part of a minority to this day. Yet the public opinion that sex should not be celebrated is exactly what Madonna attempted to expose when she crafted her 1992 masterpiece. That the

similarly analytical Ray of Light was actually used to condemn her earlier Sex in a subtle fashion merely proves that the war waged by Madonna is far from over, and that sexism-and its influence on contemporary society-still thrives today below the surface of pop culture.
After her unprecedented success in the Eighties, Madonna stormed into the Nineties with an astonishing line-up of consecutive successes. The year 1990 saw the release of four future Top 10 singles, two of which went to #1, and one of which-"Vogue"-became her bestselling song, shipping over 2 million copies in the US alone. She released the concept album I'm Breathless in conjunction with Warren Beatty's epic comic book film, Dick Tracy, in which Madonna starred. The $25 million film went on to gross $100 million after a record-setting opening weekend, while I'm Breathless went on to be Madonna's fifth multi-platinum album. That summer she embarked on her wildly successful and highly publicized Blond Ambition tour, and later that year released another multi-platinum record, The Immaculate Collection. The first single from that album, "Justify My Love", went to #1 on the Billboard charts and sold one million copies in the US. However, its sexually graphic video was deemed so racy that MTV refused to air it, stirring a national debate. In the wake of the controversy, Madonna released the promotional clip for the song as a $10 "video single", which went on to sell 800,000 copies. (Rettenmund 80,

95, 184, 87, 49-50, 22, 88, 93-4).
The year 1990 was the perfect embodiment of everything that Madonna had represented in the 1980s: music, movies, success, fame, sex, controversy, money, and superstardom. This, however, merely scraped the surface, for three of her major releases that year-I'm Breathless, Blond Ambition, and the "Justify My Love Video"-would serve to foreshadow with shocking clarity the direction Madonna's career would travel over the course of the ensuing decade. I'm Breathless was an album that told a sort of "life story" of Breathless Mahoney, the character Madonna portrayed in Dick Tracy. Each song offered a glimpse into the psyche of the character and into the world she lived in. Blond Ambition was a revolutionary performance that showcased not only Madonna's singing talents, but her flair for theater as well. With numerous costume and set changes, she used her music as a backdrop to explore issues of sexuality, power, money, religion, family, and identity as they exist in society. And while Madonna's most controversial video up until that point may have had the world "love" in its title, the "Justify My Love" music video offered a surprisingly dark and gritty portrayal of overt sexuality and sadomasochistic practice. The themes of each project-performance through alternative mediums, the pursuit of understanding and truth through performance, and the use of sexuality in such a pursuit, would ultimately be encompassed in the most controversial work of Madonna's career: Sex.
Madonna's first literary work, Sex, is perhaps impossible to put a label on. It is at once humorous, erotic, shocking, and audacious. Presented as an oversized coffee table book, its thick pages are bound between sheets of metal by a notebook spiral. Within are a collection of nude poses, pages of "softcore" photographs, letters, song lyrics, musings, a sexual comic strip, a racy CD single, and erotic fiction. The book was written by Madonna, photographed by Steven Meisel (Madonna 1), and told through the lens of Madonna's alter ego: "Dita Parlo" (Rettenmund 158).
When Sex hit bookstores in October of 1992, "the book that nobody was sure would sell sold 150,000 copies in the U.S. on its first day" (Rettenmund 157). In its first week out, it topped the list of the nation's Twenty Five best-selling books, selling more copies than the combined total of the 24 books below its rank despite a hefty $49.95 price tag. The book went on to sell 1.5 million copies worldwide, and sold out its lone U.S. print by the end of the year (Rettenmund 157). Despite its unprecedented success, record breaking business was not the focus of discussions on the book.
The first line of Sex would be its most incessantly quoted: "This book is about sex. Sex is not love. Love is not sex" (Madonna 2). However, most Americans were left asking the inevitable question: what is Sex? The book was widely promoted in the months before its publication as being a collection of Madonna's own sexual fantasies, a misleading notion that nonetheless managed to leave many heterosexual male readers disappointed (Rettenmund 157, 161). Madonna asserted that sexual titillation was hardly her intent in writing the book. "It was never meant to be this incredibly hot, arousing, erotic piece of porn. In fact, I was poking fun at everybody's prejudices about other people's sexualities and their own sexuality" (St. Michael 98). However this intellectual pursuit in the wake of its graphic content raised the bar for Madonna's task. "The Sex hype promised..[a] great, revolutionary work of art" (Sischy 212). Whether or not the book lived up to such a promise would be the topic of much Sex-ual discussion in the years following its release.
Interestingly enough, some of the most scathing criticisms of Sex came from the very same people whom one might expect to be adept at supporting Madonna. "Sex was published to considerable public outcry, but little public concern. The right wing kept quiet, allowing left-wingers to crucify the suddenly radical pop star and her dirty book" (Rettenmund 157). According to its editor, Holly George-Warren, "from the beginning Rolling Stone was as fascinated by Madonna as were its readers" (Rolling Stone xi). Yet despite their frequent and longstanding support of Madonna, the magazine criticized Sex for, it would seem, its lack of eroticism. The book is described as "cheesy", with "campy fashion-ad photos" and "erotic text so dumb..that it makes the dialogue from an X-rated Ginger Lynn movie sound like vintage Anais Nin. Sex is, forgive the expression, an anticlimax" (Rolling Stone 212).
Another active supporter who offered that Sex didn't go far enough is controversial feminist Camille Paglia. In an article entitled "Madonna-Finally, A Real Feminist", Paglia declared Madonna "the true feminist". Paglia points out that she "exposes the Puritanism and suffocating ideology of American feminism" while teaching "young women to be fully female and sexual while still exercising total control over their lives" (Paglia 168). This support of Madonna's brand of feminism lay at the root of her criticism of the Sex book. "Sex should have been a major achievement, documenting and exploring Madonna's important artistic ideas for her core audience and a whole new one, the serious reading public who doesn't listen to pop music and whose view of Madonna is a tabloid caricature" (Paglia 367). Paglia criticizes a "long..list of bad or mediocre pictures" and its "jumbled and gimmicky" assembly (Paglia 369, 367), but still manages to "find glints and glimmers of the book-that-might-have-been" (Paglia 368).
Despite her criticism of the book's composition, Paglia did offer high praise for "the important issues it raises", namely "the relation of love to lust [and] the sluttishness of the fully sexual woman" (Paglia 369). "Madonna boldly attacks feminist ideology head on. I applaud her" (Paglia 368).

She offers strong support of Madonna's blunt depiction of sadomasochism (Paglia 368), particularly her statements in which she links domestic abuse to S&M..

"I think for the most part if women are in abusive relationships and they know it and they stay in it, they must be digging it. I'm sure there are a lot of women in abusive relationships who don't want to be..but I have friends who have money and are educated and they stay in abusive relationships, so they must be getting something out of it" (Madonna 27). Although Madonna is writing from the perspective of a fictional character, Paglia applauds this "psychological truth ignored in our victim-obsessed culture". Paglia also praises Madonna's musing on pornography. "I don't see how a guy looking at a naked girl in a magazine is degrading to women. Everyone has their sexuality. It's how you treat people in everyday life that counts, not what turns you on in your fantasy. I love looking at Playboy magazine because women look great naked" (Madonna 16). Paglia suggests that such a statement is indicative of Madonna's revolutionary brand of feminist thinking. "The Puritanism of American feminism is proved by the failure of the pro-porn wing to publicly embrace the men's sex magazines" (Paglia 368).
While Camille Paglia may cheer on Madonna's S&M enactments, some critics did not share her view. In a forum discussion that coincided with the book's release, the Boston Phoenix asked a number of prominent feminists in the Boston area to comment on the book. Gail Dines, a professor at Wheelock College and "a vocal anti-pornography activist" (Knapp 4) was among this group. Dines said that she felt "angry" while reading the book. "Madonna is using the common pornographic terms in this society and all she's doing is mainstreaming pornography. This is no feminist account of sexuality; Madonna is using the patriarchal paradigm of sexuality, and I think what she's doing is unbelievably dangerous to women…[she] is refining things like violence and S&M, and legitimizing them, and…saying that this is acceptable" (Knapp 4). Lynn Courier, a choreographer, was also one of the more critical members of this discussion. Courier describes Madonna as "the summation of how disturbed our culture is…the embodiment of a conflicted female", and the product of "the mixed messages women are brought up with" (Knapp 4). Courier argues that Madonna is mixing what she thinks of as "images of sexual freedom and women being in control with a lot of images that are totally patriarchal and violent and representative of the subordination of women. I feel like the book reduces something that should be exciting and intimate into a simple question of power, which is what pornography does. There is a way to celebrate female sexuality and the female body without exploiting and using the same images that men have used for years" (Knapp 4, 5).
Another common area of criticism regarding the book was its frank depiction of homosexuality. The book's first 15 pages contain eight full pages of Madonna engaging in acts of bondage with two "lesbian skinheads" (Madonna 8-15). Among the book's ensuing gay content are fictional letters Madonna writes to a male lover about her lesbian experiences (Madonna 33, 51); photographs of a naked Madonna embracing an androgynously dressed Isabella Rosselini and photographs of the two of them frolicking naked in a swimming pool (Madonna 88-9); and, perhaps most controversial of all, a 9-page spread of naked male models in various sexual acts (Madonna 58-67). This drew some of the most wildly varied reactions among critics. Camille Paglia pointed out the book's "theme of bisexuality, or sensuality in general, as a liberated view of life. The book has Freud's 'polymorphous perversity', the infant's indiscriminate total responsiveness" (Paglia 368). Participating in the Boston Phoenix forum, Jane Shattuc, a film professor at Emerson College, offered a similar response by noting that Madonna "does..offer representation. There's Madonna with gay men and Madonna with straight men and Madonna with women. She at least says that we're not all clean-jean heterosexual nuclear families, which I think is good" (Knapp 5). Lynn Courier contested, offering that the book has Madonna "showing a very raw kind of sexuality, out of context of any kind of intimacy. She is not showing the whole essence of humanity, or of gay or lesbian culture" (Knapp 5). Scott Cardwell, a Boston Phoenix editor who also participated in the discussion, pointed out that "there are thousands and thousands of homosexual men who have sex and don't tie each other up. I mean, she is showing stereotypes" (Knapp 5).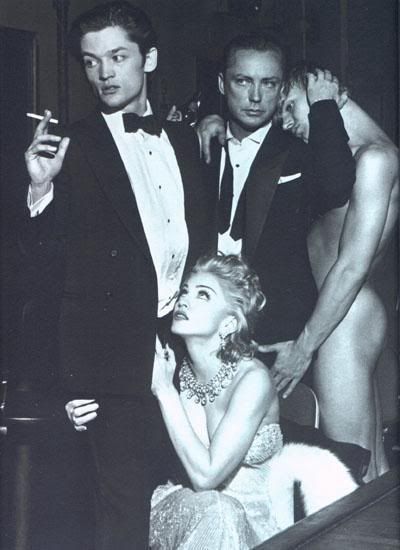 When Sex was released in the Fall of 1992, Madonna explained her take on the work. "I never meant it to be the definitive statement on the most erotic fantasies ever made, and it's not meant to be taken so seriously. On the other hand, it is" (Rettenmund 161). This somewhat amusing dichotomy, seemingly impossible to interpret on the outset, is actually the defining statement about Sex: the book itself and its social impact. Madonna's statement implies that sexual fantasy and depictions of sexuality should not be "taken so seriously", that they are natural and human and acceptable. As such, the contents of the book shouldn't be analyzed. Yet readers were inclined to take the book at face value, and while critics thought themselves adept at analyzing and criticizing its every page, many displayed their prudishness and prejudices in the content of their reviews. Caryn James of The New York Times asserted that "some of us actually like the opposite sex" (Rettenmund 160). QW magazine's Daniel Mendelsohn, apparently mistaking the book for hardcore pornography, wrote that "Sex reveals the erotic imagination as daring as that of a middle-aged Westchester housewife out to shock the girls on Bingo night" (Rettenmund 161).
For all the high minded deconstruction and flashy vocabulary offered by critics, it would appear that most of them—not unlike the mainstream public—were mistaking the work as pornography, and judging it as such. In one of the more accurate assessments of the book, Kerig Pope of Playboy pointed out that "I've seen lots of pornography. This is not pornography. This book is about how sex is involved in the culture" (Rettenmund 159). Madonna herself felt that this misconception played a role in the public's failure to understand the book. "I'm sure lots of men were completely offended by all those pictures in my book of two men getting it off". As a result of failing to adhere to the expected conventions of (heterosexual) pornography, "there's probably a lot of men out there who really aren't quite sure what to think of me" (St. Michael 99). Years later, it would appear that Sex is perhaps as misunderstood as it was in 1992. In a 1998 article for Vanity Fair, Ingrid Sischy described the book as "pure titillation, a calculated matter, a rip-off of those who had genuinely put themselves on the line to fight AIDS-era repression" (Sischel 212).
In the end, Sex was not so much a book as it was a catalyst for the very controversy that continues to shroud it, a controversy that underlines the very issue that Madonna was raising in the first place. "Everyone went out and bought Sex, it was sold out in two seconds. And then everybody slogged me off. That, to me, is a statement of the hypocrisy of the world that we live in. The fact that everybody is so interested in sex but won't admit it. I made my point completely and people know I made my point and that's why they're so pissed off at me" (St. Michael 98). After the critical drubbing had finally ebbed, Madonna still had no regrets about her work. She considers the book the most enjoyable project of her career (ICON 22), has no regrets about her social statement, refusing to give in to negative critical sentiment because "even as a child, I never felt my ideas were terribly popular"(Smith 107). Although it never escaped the shadow of controversy, and perhaps has yet to be fully understood and appreciated, Sex was one of the boldest and most significant statements of 20th century popular culture. Never before had a person of such celebrity status taken such a professional risk. It is not likely that it will ever happen again in the near future, yet it speaks for Madonna's

true devotion to her craft. "I will explain to [my daughter] that the Sex book is a work of art—underlining the importance of irony and provocation in an artist's life" (St. Michael 99).
While Sex stirred up a whirling mass of controversy, critique, and analysis, Madonna's 13th album was "her first universally applauded critical success (Flick 49)". A monumental achievement that drifts effortlessly between relentless danceability and soothing balladry, Ray of Light would serve as the beginning of a new chapter in Madonna's career. Whereas Sex successfully attempted to expose the underbelly of American sexuality and societal hypocrisy, Ray of Light offered a more personal and intimate exploration of Madonna herself. The album recalls her most introspective (and critically acclaimed) album up to that point, the brilliant, semi-autobiographical Like A Prayer. The Like A Prayer album dealt with such tender issues as the death of Madonna's mother, her divorce from Sean Penn, her troubled relationship with her father and other men in her life, and her complicated affiliation with Catholicism. Yet whereas that album was essentially based upon the past and its effects on the present, Ray of Light is rooted in the moment but focused on what lay ahead.
Ray of Light begins with the frequently quoted song "Drowned World/Substitute For Love", an intensely personal reflection on the price of fame and the factors that drive people to seek it. Yet it also draws a parallel between fame and other "substitutes for love", Madonna's term for comfort devices used by those who lack love in their lives. The message of

"Drowned World/Substitute For Love" sets the tone for the entire album. Although intensely personal in many respects, it is also ambiguous enough that listeners can place the lyrics in the context of their own lives. This sense of understanding and unity underlines the distinctly spiritual element of the album. The album touches upon themes of love, sensuality, enlightenment, euphoria, loss, sin, redemption, and parentage, yet it is the album's non-secular religiosity that is most prominent. The album begins with the verse "You see?", spoken by a rabbi with a sense of paternal compassion. His simple yet enlightening words embody the notion that one must live to learn. Each song represents some sort of growth, resulting from both positive and negative experiences, and voluntary and involuntary choices, and the album as a whole illustrates Madonna's own spiritual journey and personal evolution. Set to a backdrop of richly textured electronic soundscapes, the music of Ray of Light is every bit as surreal and intoxicating as the spiritual awakening it so vividly describes.
In sharp contrast to the reception received by Sex some five and a half years prior, Ray of Light was released to glowing reviews. Vanity Fair's Ingrid Sischy offered that "with its techno productions evoking intergalactic sights and spiritual insights, Ray of Light is completely of the moment. [Madonna's] lyrics…are more personal than ever. Like a heroine in a serial, Madonna seduces us with the drama of her evolution and her life force. And frequently it's riveting pop art" (Sischy 270, 208). Steve Dougherty of People Magazine described the album as being "complex, challenging, and ultimately entrancing music" which he pointed out "may do for electronica…what U2 and other dabblers have failed to do: popularize it without sacrificing its sense of edgy danger" (Dougherty 29). Karen Schoemer of Newsweek dubbed Ray of Light "the most human music [Madonna's] ever made. Her singing has genuine force and clarity. We've watched macho rockers…screech and skid into middle age. What a thrill it is to watch the premier diva of the 80s fight to grow up and stay relevant. Judging by Ray of Light, she's doing a hell of a job" (Schoemer 77).
Sex is Madonna's boldest, most groundbreaking work of art. It eclipses even her previous milestone, the spectacular and thoroughly innovative Blond Ambition tour. What is most striking about the book—even more so today than when it was first released—is the audacity that Madonna herself had in order to take part in such an unbelievably provocative and commercially risky project. Some critics argued that Madonna was "going too far" and exploiting shock value for profit. However, such a condemnation reeks of unsurpassed naiveté. For an international superstar of Madonna's stature to pose in a book of explicit nude photographs was unheard of at the time, and remains so today. (Can one picture, for example, box office draw Julia Roberts

releasing her own nude photo spread?) What makes Madonna's work even more startling and culturally significant is that it was her brainchild. She dictated the scenario of each photograph, wrote every line of text in the book, and oversaw every aspect of production, packaging, and promotion. Her candor and honesty is not something to be ashamed of, as the Puritanically influenced "liberal" critics might suggest. Rather, it is something to aspire towards. Madonna provokes her audience to explore and discuss issues that exist within society and art. In many ways, this could be described as the true role of an artist.
What's more unique and fascinating about Sex

is that she then forces the audience to look inward at the actual discussions she has provoked, to further question why explicit sexuality should be such a taboo subject that it inevitably warrants analysis in the first place. The majority of Madonna's work and life—from her song "Material Girl" to her film Evita to her own maternity—has been scrutinized, analyzed, and critiqued. What makes Sex so different from the rest of her work (aside from being the most provocative and "shocking") is that it marked the first time that she actually baited her critics. The book was intended to incite national discussion about the issues it portrayed, and the optimistic Madonna probably felt that it would ultimately serve to promote an acceptance and understanding of human sexuality. Sadly, she underestimated her art while overestimating the intelligence of the American public.
Failing to recognize their own prudishness in the wake of the book's controversy, the majority of critics and consumers reverted to condemning Madonna. Rather than acknowledge Madonna's artistic credibility in writing the book, or at least making an attempt to understand her message, most Americans seemed inclined to brand Madonna with a scarlet letter. Madonna herself recalled the period in a 1997 interview with Rolling Stone magazine. "People didn't attack me in a personal way before the book. After the book, they did. I'm talking about criticizing everything from my choice of men to my body—things that have nothing to do with my work. I think that not only men but women responded in a really hostile way. I found myself the subject of any interview done with a female. Writers used to just throw my name up there to get six paragraphs of sensationalistic journalism" (Hirshey 98).
The Sex book marked a rather fascinating period in Madonna's career: it was one of Madonna's three high profile projects that dealt with the role that sexuality plays in America. The other two were her Erotica album, released at the same time, and the 1993 film Body of Evidence. Body of Evidence was the least commercially successful of the three works, but perhaps it was the most entertaining. This is largely because it was not actually "a Madonna project". Though she headlined the all-star cast and initially promoted the film as one of her best, her participation was primarily limited to her performance. Additionally, she completed the project before working on her album and book, canceling the media's notion of it being a final chapter in some sort of trilogy.
While these three works did not necessarily represent a calculated era in Madonna's career, they did represent an era in her life when she was fascinated and frustrated by a nation's uncomfortability with all things sexual. With Erotica, she executed this intent though exploring the dark, pessimistic view of sexuality in an America ravaged by AIDS-hysteria. In Body of Evidence, she voluntarily took part in what may have been the most sexually explicit Hollywood film of all time, and attempted to elevate such a feature into the realm of high art. And with Sex, she combined the intentions of the aforementioned projects-and took them to the next level. She sent up conventions of pornography, womanhood, and fame, all for the sake of crafting a new realm of art in which the ensuing discussion served as part of the total experience.
After the release of Ray of Light, the media was quick to label Madonna with such terms as "The Ethereal Girl" for her newfound interest in spiritual fulfillment (Dougherty 208). Billboard Magazine described the multi-platinum success of the album and its singles as proof that "after a nearly a decade of controversial sexual titillation, fans were more than ready for a spiritually enlightened Madonna" (Flick 88). Clearly, Madonna was a much happier person in 1998 than she was in 1992. She admitted to being rid of the anxiety that plagued her regarding her role in culture and the negative light cast upon sexuality in America. Her interests were now invested in maternity (between Sex and Ray of Light she gave birth to daughter Lourdes Maria) and spirituality, a much more fulfilling focus that brought her inner-peace and personal fulfillment. Yet she did not turn her back on her sexually charged work in the early 90s, nor was her spiritual journey the calculated career move that cynical critics cited as a response to the Sex backlash. As Madonna herself bluntly put it, "I dealt with my sexual rebellion. I worked it out of my system. But while I do feel spiritually enlightened, and while my daughter has completely changed my life, I haven't become a saint! I'm the same person. Only better, I hope" (Smith 106).
Madonna herself argued that while Sex evidenced her rebelliousness and frustration—not to mention her distinct sense of dry humor—it was also a unique feminist statement. "Sexuality has always been forced down our throats," she stated, "but it's always been from a male perspective. The woman is always objectified. And in this circumstance, it was the opposite" (Hirshey 98). Madonna felt it was her responsibility as an artist to inform and enlighten American culture about the merits of sexual liberation and understanding through her own public rejection of conventional celebrity roles. This stance was, in fact, not so far off from the one she took with her Ray of Light album, albeit from a very different perspective.
In 1992, Madonna was a thirty-four year old woman attempting to understand sexuality and a woman's role in it through a work of art that was as raw and uncompromising as anything ever released in America. In 1998, she was a thirty-nine year old mother celebrating the beauty and joy of her maternal side, an exhilaration that she presented to her audience visa vi an album that explored motherhood and spirituality with the intensity with which her 1992 book had analyzed sex. Both projects were commercial successes, but only Ray of Light was a critical success. She was applauded for her introspective delve into the realm of maternity, but punished for offering such a glaring depiction of sex in America, and for further "turning the mirrors" on those that criticized her (Hirshey 98). In a "postmodern" age that is supposed to be devoid of the rampant sexism and gender typecasting that plagued many previous decades, it would appear that society has changed very little from the days when women were not encouraged to venture outside of the homestead. While Madonna's life as a mother (and now a wife) is certainly happier than it was during her era of sexual rebellion, her stature as an artist remains untouched. To suggest that Ray of Light is an artistic advancement miles ahead of Sex, as so many critics did, only serves to reiterate the point that Madonna was making a decade ago.
Hirshey, Geri. "The Women of Rock Interviews: Madonna".
Rolling Stone Nov. 1997: 98.
Madonna, Ray of Light. 1998.
Madonna. Sex. New York: Warner Books, 1992.
Paglia, Camille. Vamps and Tramps. New York: Vintage Books, 1994.
Rettenmund, Matthew. Encyclopedia Madonnica. New York: St. Martin's Press, 1995.
Rolling Stone Magazine. Madonna: The Rolling Stone Files. New York: Hyperion, 1997.
Sischy, Ingrid. "Madonna and Child". Vanity Fair March 1998: 206-12.
Smith, Liz. "Madonna Grow Up". Good Housekeeping April 2000: 104-107.
St. Michael, Mick. Madonna: In Her Own Words. Great Britain: Omnibus Press, 1999.